Archivnummer
BAS 4513
Kiezmark Most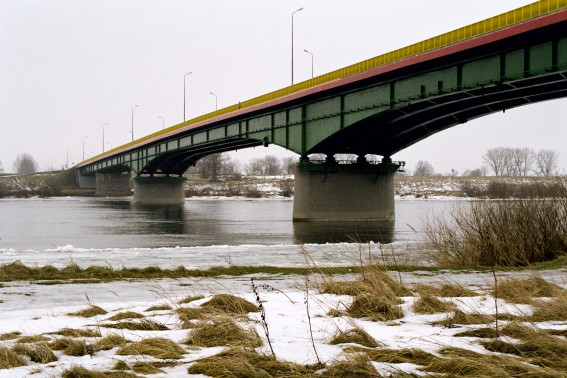 Bild-ID: 6836
Fotograf: wowa44 ( www.vistulabridges.com )


Fotonutzung ?
Region:
Pruszcz Gdanski / Nowy Dwór Gdanski
Fluss/Tal:
Weichsel, Wisla, Vistula
Brückentyp:
Balkenbrücke, Voutenträgerbrücke
Details:
Entfernung zum Meer: 11 km,
Info von wowa44:
49. The Kiezmark Bridge is the Northernmost bridge on Vistula, just 11.3 km from the sea. Alike the Zakroczym Bridge, it is located on the E7 road from Warsaw to Gdansk and attracts rather heavy traffic, in particular during the summer holiday period. The bridge was built in 1973. I can not help the feeling that designers of the bridge lacked imagination: on such a key road they built a relatively narrow, tiny bridge (just 13 m); surprise is even bigger given the bridge was built at the time when Poland was undergoing a rather heavy investment period. The bridge overviews a flat, rural landscape of the Zulawy area, which occassionally goes below the sea level.
Lageplan
Breitengrad, Längengrad: 54.2567633333, 18.9465866667