Archivnummer
BAS 4565
Debnicki Most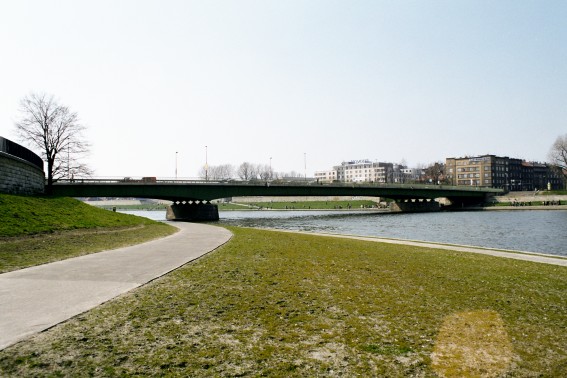 Bild-ID: 6863
Fotograf: wowa44 ( www.vistulabridges.com )


Fotonutzung ?
Fluss/Tal:
Weichsel, Wisla, Vistula
Brückentyp:
Balkenbrücke, Voutenträgerbrücke
Details:
Info von wowa44:
12. The Cracow Debnicki Bridge is the second by age of the currently existing Cracow bridges and was opened to public in 1952. A rather low bridge, constructed this way in order not to obscure a great view over the historical residence of Polish kings, the Wawel Castle, wonderfully visible from the river banks. Maybe offers the best Vistula bridge view - the key competitors are probably the Torun Bridge and one or two Warsaw bridges. Length 157, width 19 m. Unfortunately, the bridge is notorious for traffic jams, since one the main Cracow through-ways leads here, concentrating also some of the transit traffic. Located where various bridges, also railorad ones, used to exist previously. Takes the name after the district of Debniki.
Lageplan
Breitengrad, Längengrad: 50.0539966667, 19.9283833333