Archivnummer
BAS 4571
Nowy Bierun Most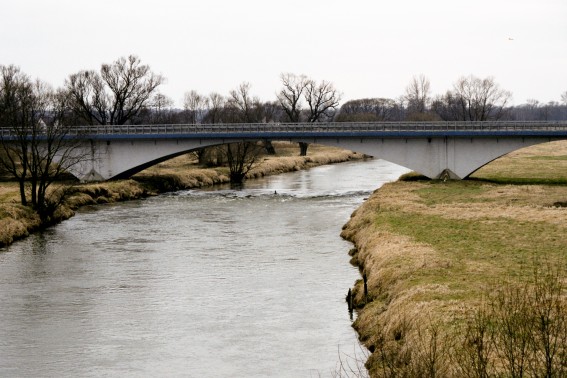 Bild-ID: 6868
Fotograf: wowa44 ( www.vistulabridges.com )


Fotonutzung ?
Region:
Slaskie, Malopolskie
Fluss/Tal:
Weichsel, Wisla, Vistula
Brückentyp:
Bogenbrücke, Bogen unter der Fahrbahn
Details:
Info von wowa44:
6. The Nowy Bierun Bridge provides the closest link between the cities of Tychy and Oswiecim. A nice, well-maintained construction, replaced the old bridge from 1948. Some construction works apparently are still not finished and might be seen on the left bank. Length 130 m (though Vistula is not wider than 20 metres here), 3 pillars. The view around is hardly breathtaking; flat countryside with the suburbs of larger cities on both sides. Railroad bridge near. Banks of the river easily accessible. Traffic moderate, though occassionally might get dense. The last bridge on the Silesian - Little Polish border.