Archivnummer
BAS 4574
Gora Most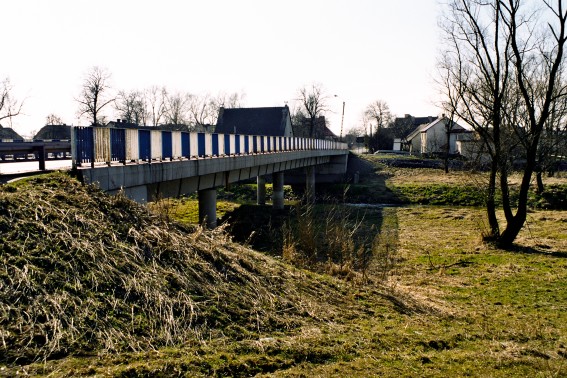 Bild-ID: 6870
Fotograf: wowa44 ( www.vistulabridges.com )


Fotonutzung ?
Region:
Slaskie, Malopolskie
Stadt:
Pszczyna, Brzeszcze
Fluss/Tal:
Weichsel, Wisla, Vistula
Details:
Info by wowa44:
3. The Góra Bridge sits on the road from Oswiecim to Pszczyna. The Vistula here is a historical border between Silesia and Little Poland; now it is an administrative border between the Silesian voivodship and Little Polish voivodship. Built 1965 and located almost exactly on the site of the previous bridge (remnants of it visible on the right bank). Second shortest bridge on navigable Vistula (66 m) and the shortest one if exclude the Wola bridge, hardly used for motor traffic. Width 10.4 m. No illumination. 3 pillars. Unfortunately, a few residents throw rubbish on the river banks, not making the view any more picturesque.