Archivnummer
BAS 4575
Czechowice-Dziedzice Most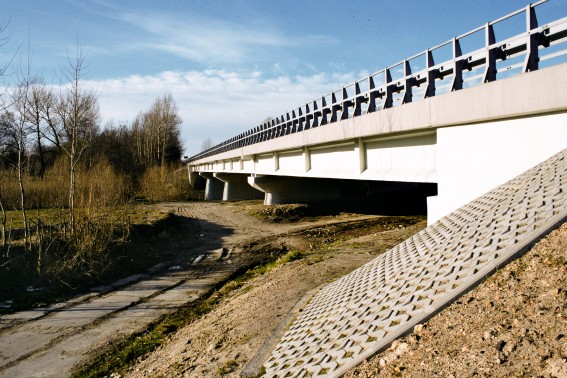 Bild-ID: 6871
Fotograf: wowa44 ( www.vistulabridges.com )


Fotonutzung ?
Stadt:
Pszczyna, Bielsko-Biala
Fluss/Tal:
Weichsel, Wisla, Vistula
Details:
Info by wowa44:
2. The new bridge in Czechowice-Dziedzice is located on one of the most important Polish roads, leading from the Baltic port of Gdynia to the Polish/Czech border crossing in Cieszyn. Built in 1974, when entire infrastructure of the region was being rapidly developed. Together with its older neigbour, one of the two bridges located exclusively in the Silesia region. Here Vistula is a historical border between the Upper Silesia and the Opava Silesia. The bridge itself is rather short (96 m) and might be missed when travelling by car. Quite wide construction (20.3 m), 3 pillars. Traffic tends to be heavy. Curiously enough, the bridge is not illuminated. The only bridge not allowed for pedestrians.