Literaturarchiv
Brunel`s Royal Albert Bridge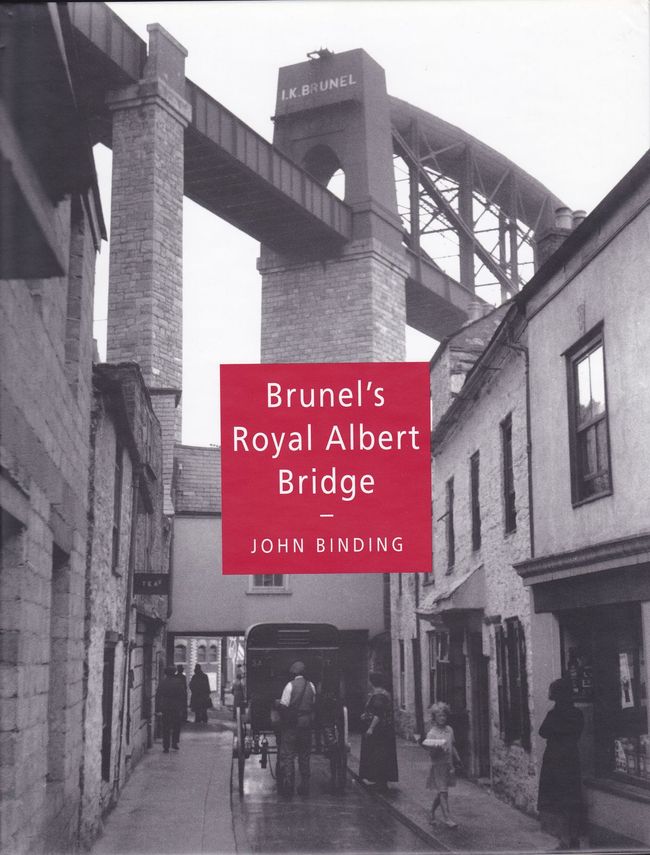 Untertitel:
A Study of Design and Construction of his `Gateway to Cornwall`at Saltash

Verlag:
Twelveheads Press

Beschreibung/Klappentext:
Brunel's solution to getting the Cornwall Railway across the very considerable obstacle of the River Tamar at Saltash was the magnificent Royal Albert Bridge. Its unique design and handsome proportions make it one of his most outstanding works, with an aura of grace and majesty all of its own.
This deeply researched book tells eloquently the thirteen year saga of the bridge's construction, the design concepts and challenges and the immens engineering difficulties. The erection of the two 1,000-ton spans, bridging a distance of nearly one thousand feet with rails at a height of 100 feet deep leaves one marvelling at the ingenuity and ability of Victorian engineers and workman. Strenuous testing was followed by the opening by prince Albert, Queen Victoria's Consort, with all the pomp and splendour of a royal occasion.
Details have been extracted from Brunel's own drawings and notebook as well as from original and contemporary sources in archives and newspapers to make this as authoritative as the author's previous book, Brunel's Cornish Viaducts. A remarkable collection of engravings and photographs, many never published before, complements and illustrates the text.
And the story is brought right up to date for the bridge, of course, still carries today's traffic. The steady process of strendthening for heavier loads is described, leading to contemporary scene and the work being done to ensure that this magnificent structure continues in service as a tribute to its engineer, Brunel; probably the greatest Victorian engineer.

Maße (l/b/h):
278 mm / 218 mm / 16 mm
Sammlung:
brueckenweb-archiv -

Inhaltsverzeichnis
5
Sources & Acknowledgements
12
The Coming of the Railway - 1835 to 1859
22
The Initial Design Investigation - 1847 to 1849
27
The Prototype - 1849 to 1853
35
The Final Design - 1852
61
The Contract Let: Construction: The Center Pier - 1853 to 1856
79
Construction: The Cornwall Span - 1854 to 1858
98
Construction: Completion and Final Testing - 1857 to 1859
149
Statistics and Chronology of the Royal Albert Bridge
in diesem Buch sind folgende Brücke enthalten
Seiten
Brücke
Beschreibung