Literaturarchiv
Pittsburgh's Bridges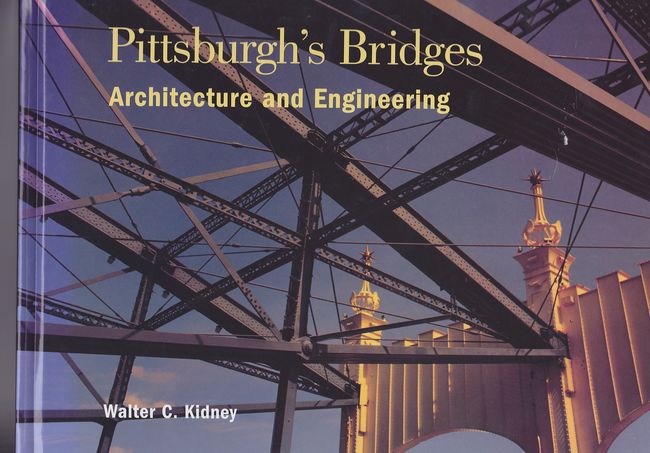 Untertitel:
Architecture and Engineering

Verlag:
Pittsburgh History & Landmarks Foundation

Beschreibung/Klappentext:
Not since 1928 has a book been published specifically on the bridges of Pittsburgh. This authoritative bok on Pittsburgh's most historic and architecturally impressive bridges includes an essay an guide to 50 landmark bridges. Archival photos show construction progress and, in some cases, demolition. An album of memorable images by noted photographer Clyde Hare documents Pittburgh bridges from 1950 to the present.

Maße (l/b/h):
287 mm / 223 mm / 21 mm
Sammlung:
brueckenweb-archiv -

Inhaltsverzeichnis
19
The Bridge as Architecture
48
The Durability of Bridges
59
You Probably Are Wondering
61
The Photographer's Art: An Album by Clyde Hare
91
Bridges of the Pittsburgh Area:
A Selection from the Present and Past
104
Monongahela River Bridges
141
Allegheny River Bridges
227
Further Reading and Investigation
in diesem Buch sind folgende Brücke enthalten
Seiten
Brücke
Beschreibung